Welcome aboard, make yourself at home 
I have yet to come across any arguments, scenes or quotes, that point out why Amy is supposed to be nice and in love with Sheldon, or why Shamy is supposed to be true luv.  
Because all I see is her monkey torture, attacking and harassing people, making Sheldon into her property, following her five-year plan into making him propose to her, wearing ugly clothes and being grumpy and annoying all the time. She's a character of darkness, like Zelena from OUAT.
Which is why I love how Bernie handles her on couple of occasions.
Penny is a good person, she's being nice to her all the time. She doesn't like Amy as well, but only Bernie can deliver it: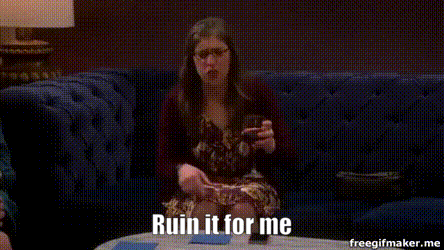 Amy does not belong into this group of friends, simple as that.