Alright you artistically retentive characters, I'll begin, with this cunningly crafted piece of steam-age photoshoppery. Constructed out of; scissors, sticky-tape, tv guide, wine, and gibbering idleness. A child could do better. (Get me a child!)
Your turn.
And photo-manipulations of Sheldon and Penny suck-facing do not count. Unless there's a walrus involved as well, thus classifying it as "Surrealism".
All drawings however, with or without Walrus, are welcome.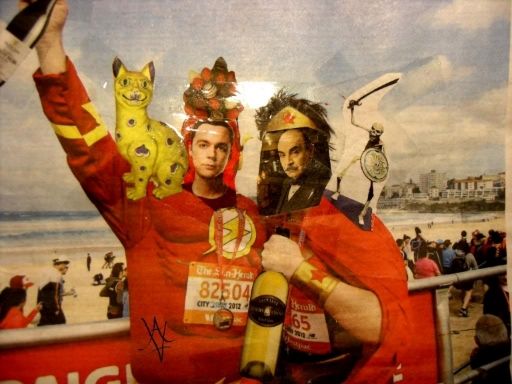 "WHERE THE HELL'S MY PARACHUTE?"